(Chris Belser (LMG Class of 2021 and assistant professor of the counselor education program at UNO) gives us a glimpse of his Carrollton-Riverbend garden where he has created a Louisiana Certified Habitat to benefit native birds, insects and other wildlife, plus provide an engaging space for his family to connect with nature.  Plant White Guara.
Master Gardener Spotlight: Chris Belser
Please tell us a little about yourself.
I currently work as a faculty member at UNO and serve as Coordinator of the Counselor Education Graduate Programs, where we train mental health counselors, school counselors, and aspiring professors/researchers. I'm finishing my 6th year at UNO.  My wife and I have a 1-year old daughter who we hope will develop the same passion for gardening and nature.  I've also been coordinating a project at UNO to convert some areas of campus to native plant habitats that also integrate elements of eco-wellness. This has been a nice blend of personal hobbies and professional interests.
Who or what inspired you to become a master gardener?
I've always enjoyed plants, but gardening became my self-care and wellness activity during the Covid shut downs, especially after we moved into our new home, and I have a yard to play with. When a friend contacted me and said that we should both sign up for the course, it seemed like a really good opportunity to learn more and also do something fun during the summer.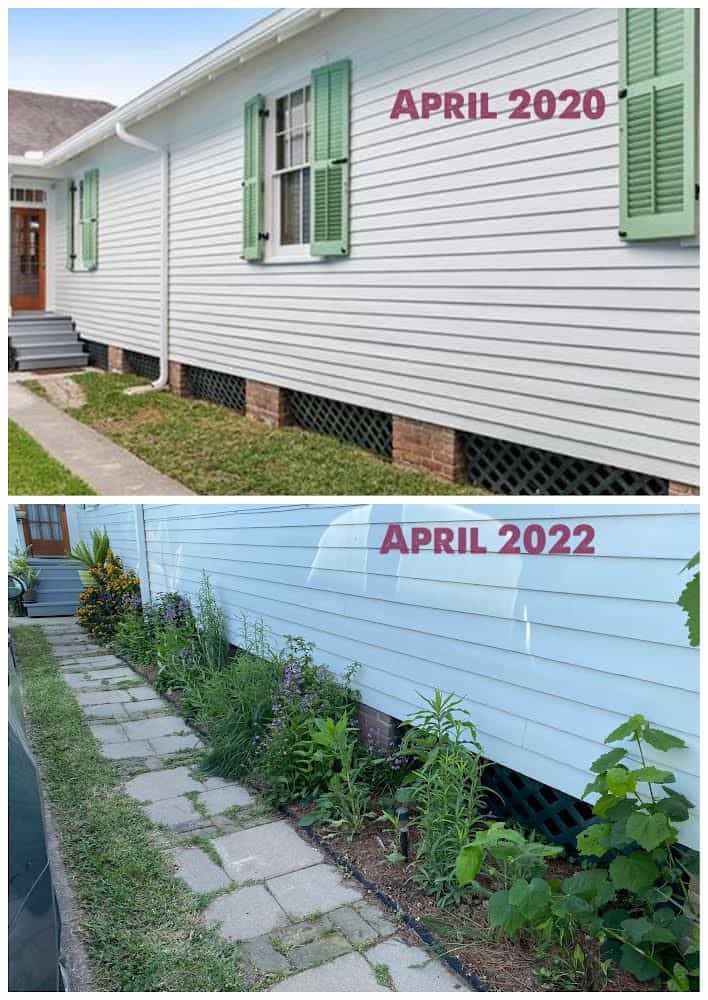 During Covid, Chris used his free time to transform his side garden into a charming pathway with Turk's cap, Purple Coneflower, Gulf Coast Penstemon, Yarrow, Muck Sunflowers, Gaura, Obedient plant, Stokes aster, and a few other aster species.
What do you love most about being a master gardener?
I've really enjoyed getting to learn from such a diverse group of gardeners of all ages. I've also loved that the LMG program has given me a more concrete opportunity to give back to the community through something that also greatly benefits our environment.
How do you earn your volunteer service hours?
I have primarily earned hours by volunteering with the Louisiana Super Plant Demonstration Garden at City Park. Other hours have come from activities with Native Plant Initiative of GNO and the garden shows.
What gives you the most satisfaction about gardening?
New Orleans has a lot of concrete. My block really doesn't have a lot of green space, so I have greatly enjoyed being able to bring a little bit of biodiversity to the neighborhood. I love knowing that the small actions I'm taking have benefits for birds, insects, and other pollinators. It's always enjoyable when a neighbor stops to ask a question about a plant. In about two years, I have converted a mostly sodded lawn to a garden that is recognized by NPI as a Louisiana Certified Habitat and by the National Wildlife Federation as a Certified Wildlife Habitat. Being able to bring a little bit of that expertise and energy to UNO's campus has also been quite special.
How would you categorize your gardening style?
I'd probably describe it as an urban native cottage garden. There are a lot of plants in not a lot of space.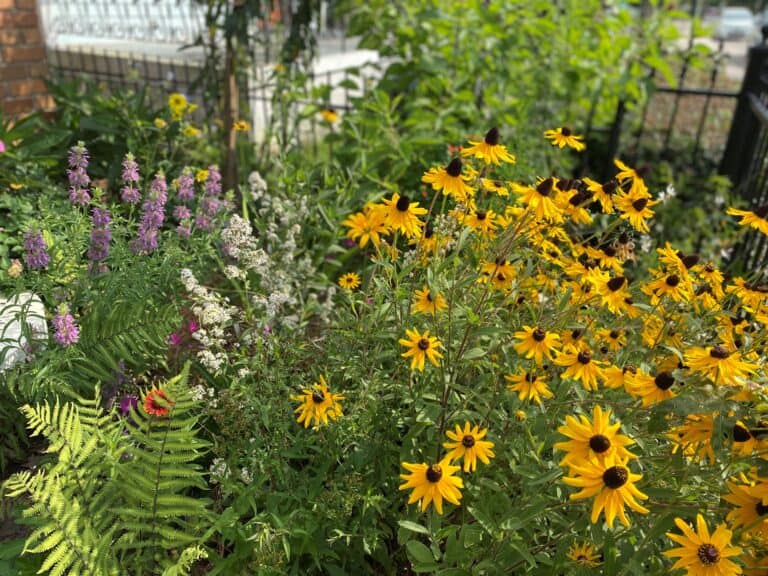 The front garden (formerly lawn) is small but packed with seasonal color from black eyed susans, native ferns, gaillardia, lemon beebalm, asters, slender rosinweed, American beautyberry, guara, and more,
What is your favorite plant and why?
This is a torturous question for any gardener. If I have to narrow down, Gulf Coast Penstemon and Lanceleaf Coreopsis probably have the edge. They are both easy to grow plants that I had a nice pop of color to the garden.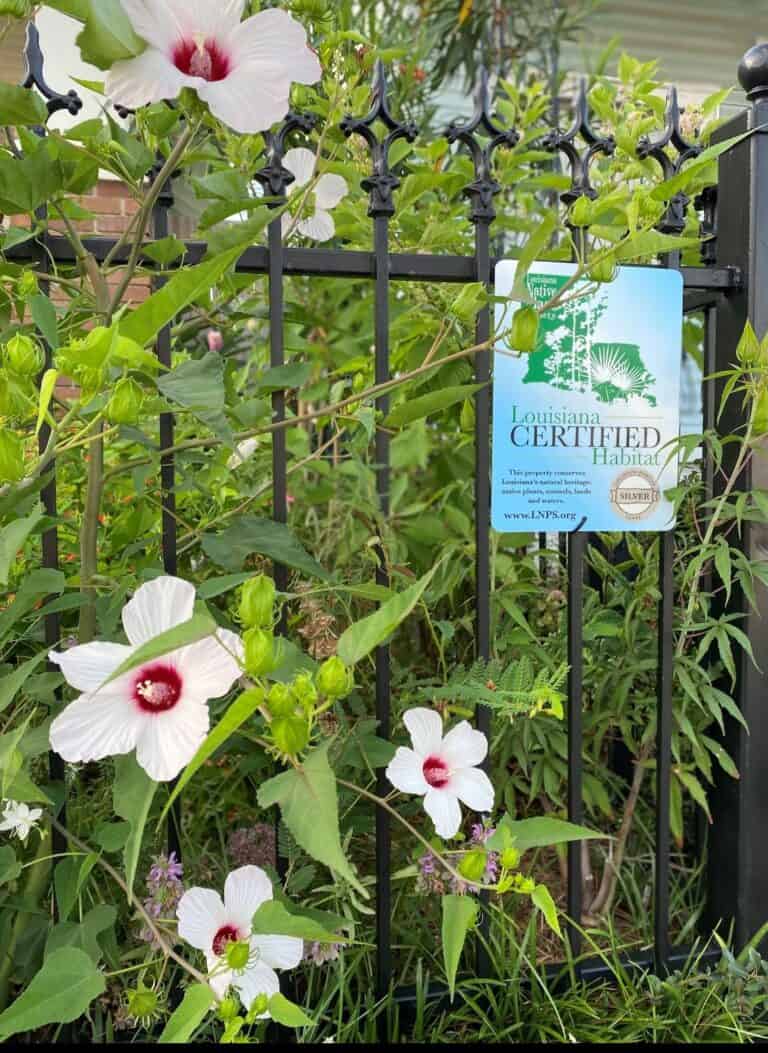 What is your biggest gardening challenge?
I'm running out of space in my garden—every gardener's nightmare.
What do you love learning about most as a gardener?
Anything related to using plants for biodiversity and green infrastructure. Plants really do have the power to solve a lot of our problems if we just give them a chance.
What is your advice for new gardeners?
Gardening should bring you joy but you get to define what that looks like. Whether you have a single pot in a windowsill or acres of wildlife, enjoy it.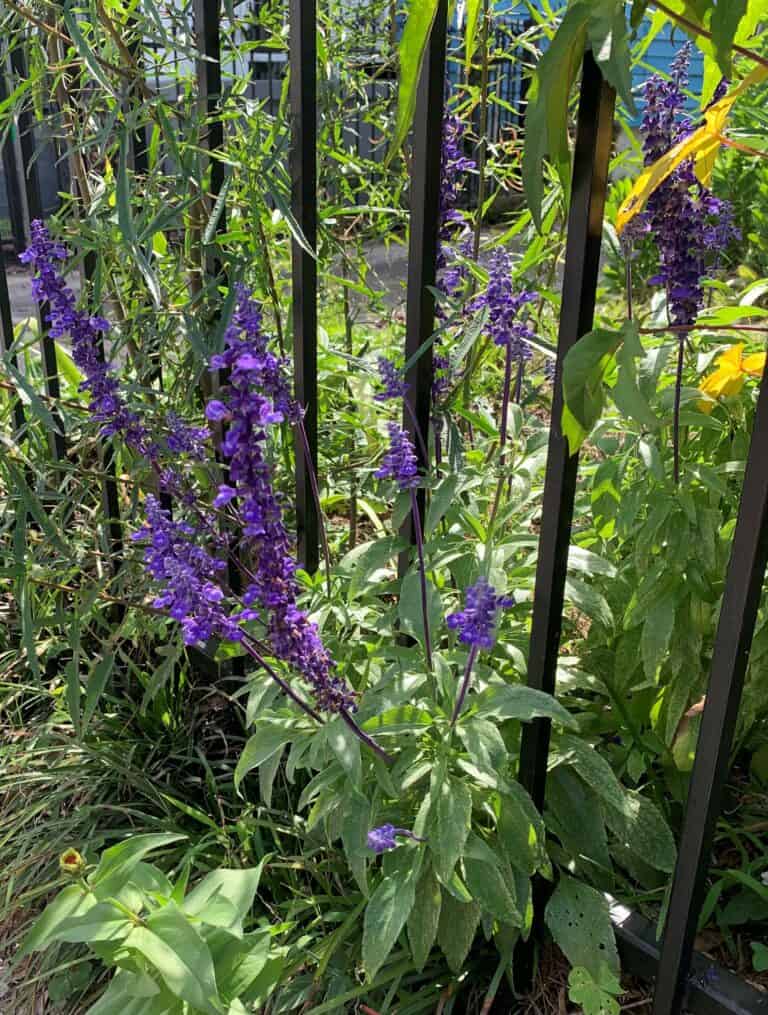 Pictured above:  Mealy Cup Sage adds vibrant color from summer through mid-autumn.
How would you complete this sentence: "You will always know you are in my garden because you will see…"?
"…biodiversity. I've lost count of butterfly, moth, bee, and bird species I've observed."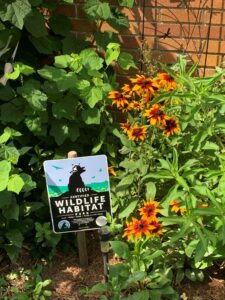 A second certification as a Wildlife Habitat is nestled between Turks cap and Rudbeckia.
What book most inspired your gardening passion that you would recommend to others?
Margaret Stones' Flora of Louisiana. It's a collection of her drawings of Louisiana native plants. This book is a fantastic collection of botanical art with great info about each plant.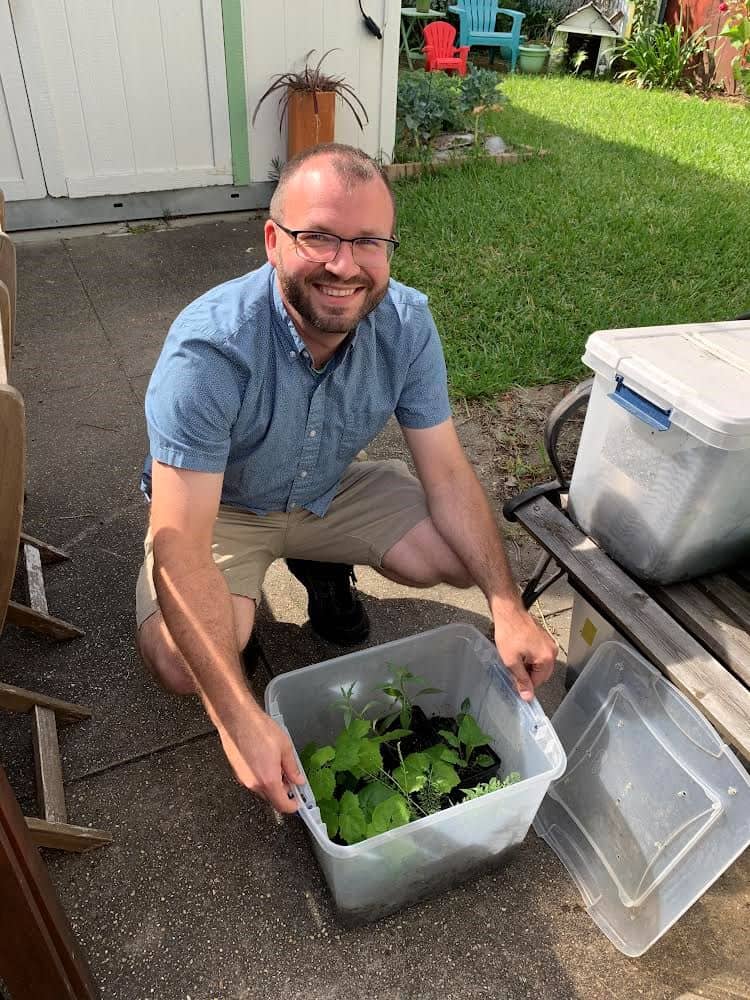 Lagniappe
Propagation is also a passion for Chris, who uses a DIY plastic container to
create a rooting chamber
to grow more natives to share with friends and neighbors.
Photography:
Chris Belser
Linda Wegmann