Recommended Resources for NOLA Gardeners
Our list of online and local resources recommended by LSU AgCenter experts and master gardeners is guaranteed to guide you to some of the best publications, web sites, 

social media,

 local gardening information and supplies available for Louisiana gardeners.
Monthly NOLA Planting Guides
By Anna Timmerman, LSU AgCenter Associate Extension Agent – Horticulture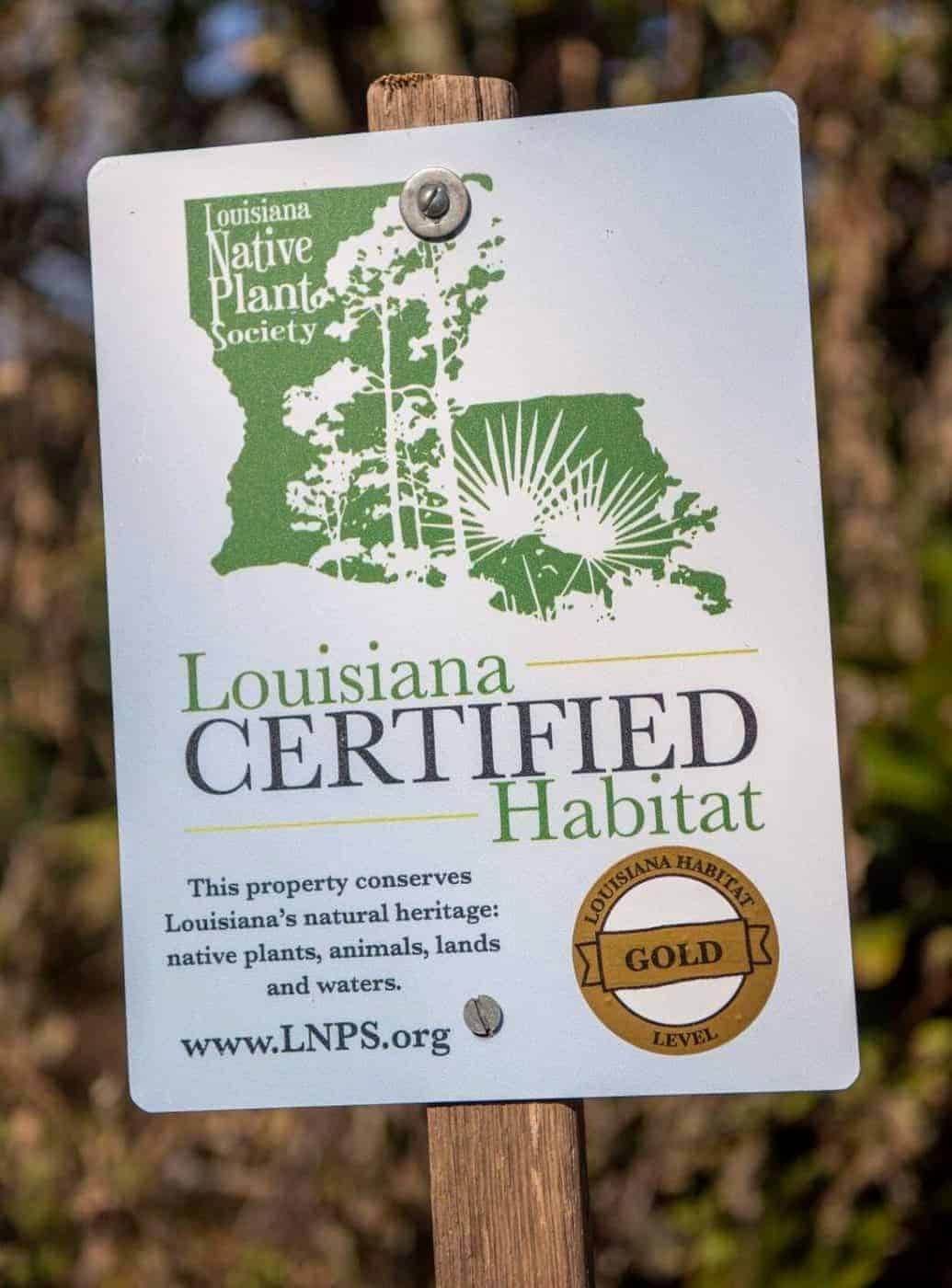 The Louisiana Native Plant Society hosts the Louisiana Certified Habitat Program to encourage property owners to increase the use of native plants for their ecological benefit and natural heritage. The certification has three levels (gold, silver, and bronze) depending on the number and/or percentage of native plants in the habitat space. In the Greater New Orleans area, habitat certification is administered by the Native Plant Initiative of Greater New Orleans. The native plant checklist gives guidance on plant species appropriate for Louisiana habitats. Certification involves a site visit and a $45 application fee ($35 for NPI members).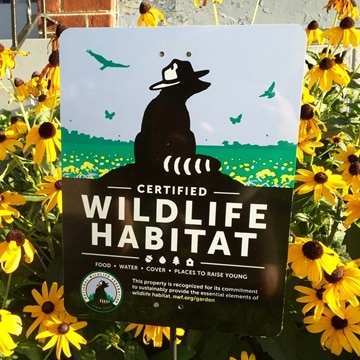 The National Wildlife Federation hosts the Wildlife Habitat Certification for home gardens, K-12 schools, and other organizations. Certified Habitats must provide sources of food and water, a cover for protection, and places for wildlife to raise young and must utilize sustainable practices. Certification costs $20 or you can bundle the certification and the metal yard sign for $50.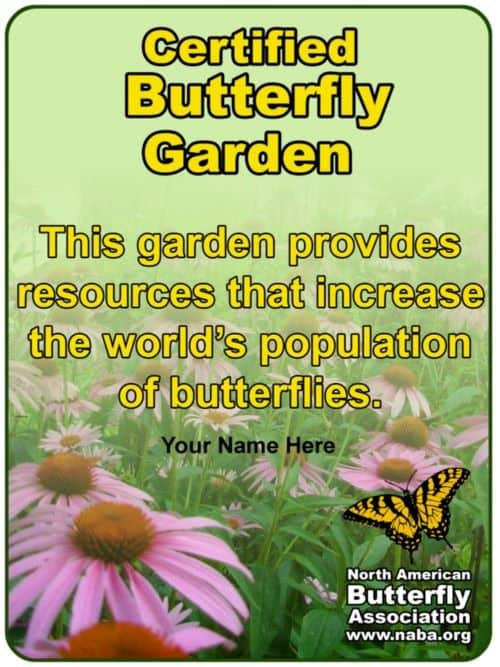 North American Butterfly Association Certified Butterfly Garden. Meant to encourage plantings that benefit butterflies, NABA's garden certification has two options: one that supports butterflies in general and one specific to monarch habitats (must contain a variety of milkweed). Individuals can apply for $15 and institutions can apply for $25. The garden signs indicating certification are available for purchase for $25.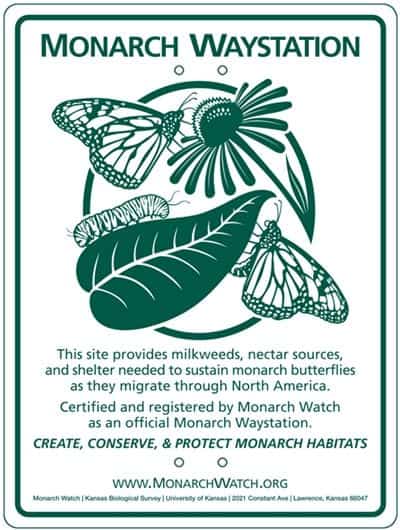 Monarch Watch Registered Monarch Waystation Program Monarch Watch's waystation program supports efforts that directly benefit Monarch butterfly conservation. The program website details best practices for waystations, including recommendations for size, sun exposure, soil type, shelter, milkweed plant quantity, nectar plant quantity, and management practices. The certification application involves providing specific details about the habitat, including size, location, plant listing, and maintenance practices. The certification costs $18 per habitat without the garden sign or $36 for the certification with the garden sign.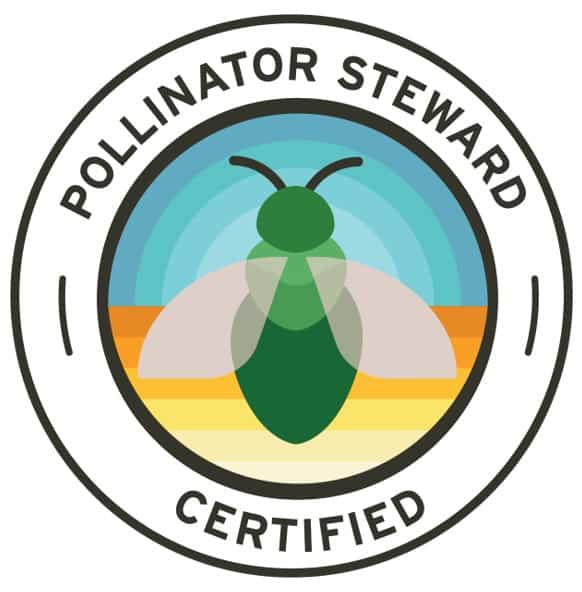 Pollinator Steward Certification This certification is offered by Pollinator Partnership and is designed to empower individuals who have an interest in pollinator conservation. The certification program opens only once per year. The training component includes such topics as basic pollinator information, indigenous perspectives on pollinators, plant and habitat support for pollinators, pollinator identification, and education/outreach ideas. To complete the certification, applicants must (1) complete a 9- part virtual training module and submit a short learning form; (2) complete one habitat creation action and one outreach/education action and submit a short learning form. The program operates on a donation model with a suggested donation of $250.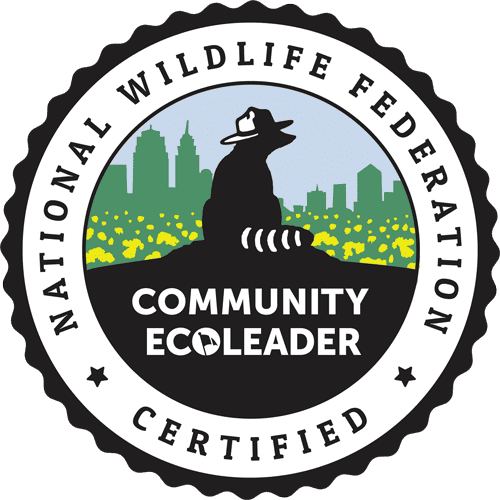 The National Wildlife Federation offers two certifications. The Campus EcoLeader certification is meant for college or university students, and the Community EcoLeader certification is meant for pre- or post-graduate young leaders. Both are meant to empower individuals who are advancing sustainability and environmental efforts. Becoming an EcoLeader provides access to a wealth of resources related to sustainability initiatives, as well as information resources to help with career advancement in sustainability-related jobs. The certification process entails (1) creating an EcoLeader profile; (2) registering a campus or community-based project related to sustainability; (3) completing the project and several required readings; (4) submitting the application and paying the $30 application fee. The project can also be certified. To learn more, visit: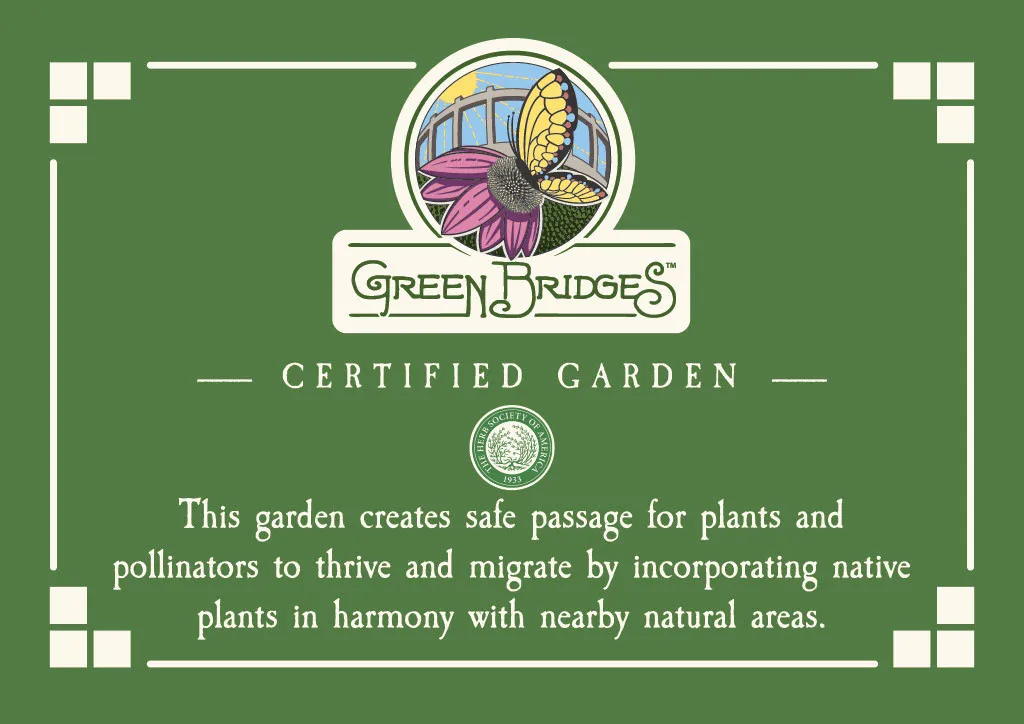 The Herb Society of America's GreenBridges™ initiative encourages home and community gardeners to help support these fragile natural areas by creating safe passage to native plants and pollinators. Each GreenBridges™ garden is a link in the chain across the nation, providing safe movement for the plants and pollinators that help maintain healthy ecosystems.
Barcelo Gardens Farmer's Market- Upper 9th Ward
2301 Gallier Street
Saturdays from 10 am – 1 pm


Bywater Market at Trap Kitchen-Bywater
1043 Poland Ave
Sundays from 10 am – 3 pm


BOUNYFUL Farmer's Market-Algiers Point
149 Delaronde St.
First and Third Sundays of the month, from 11 am – 3 pm


Crescent City Farmer's Market – Mid-City
500 N. Norman C. Francis
Thursdays from 3 – 7 pm
Walk-up and curbside pre-orders


Crescent City Farmer's Market – City Park
Tad Gormley Stadium parking lot at
Marconi and Navarre
Sundays from 8AM-Noon
Preorder contact-free drive through only


Crescent City Farmer's Market – Uptown
200 Broadway
Tuesdays from 8AM-Noon
Walk-up and curbside pre-orders


Edgewood Park Market-Edgewood
3317 Franklin Ave.
First market Sunday, May 2nd from 11 am – 3 pm


Know Dat Grow Dat Microgreens & Produce
Online Sales


Laughing Buddha Farm Hubs
Pick up points vary, pre-orders available
Bywater, Broadmoor, Lakeview, Irish Channel, Mid-City, Algiers Point, Uptown Locations


Holy Cross Farmer's Market- Holy Cross/Lower 9th Ward
533 St. Maurice
First & Third Saturday of the month, 10 am -2 pm


Marketplace at Armstrong Park
901 N. Rampart
Thursdays from 3 -7 pm


Mid-City Arts and Farmer's Market
Comiskey Park, New Orleans
New Orleans French Market
Lower Decatur Street
Daily, 9 am – 6 pm


New Orleans East Hospital Farmer's Market- New Orleans East
5620 Read Blvd.
First Tuesday of the Month 3 pm – Dusk
Third Thursday of the Month Noon-3 pm


Paradigm Farmer's Market-Central City
1131 S. Rampart
Sundays 9 am – Noon


Sheaux Fresh Sustainable Foods-Treme-Laffite
585 N. Claiborne at Lafitte Greenway
(under overpass)
Wednesdays from 2 – 5 pm
Saturdays from 10 am – 2 pm


SPROUT NOLA ReFresh Market-Truck Farm Table
200 N. Broad (In Whole Foods lobby or in parking lot, weather permitting) 


SPROUT NOLA ReFresh Market-Lafitte Greenway
2606 St. Louis
Mondays from 3 – 6 pm 


Vietnamese Farmer's Market
14401 Alcee Fortier Blvd., New Orleans East
Saturdays, 5:30 am – 8:30 am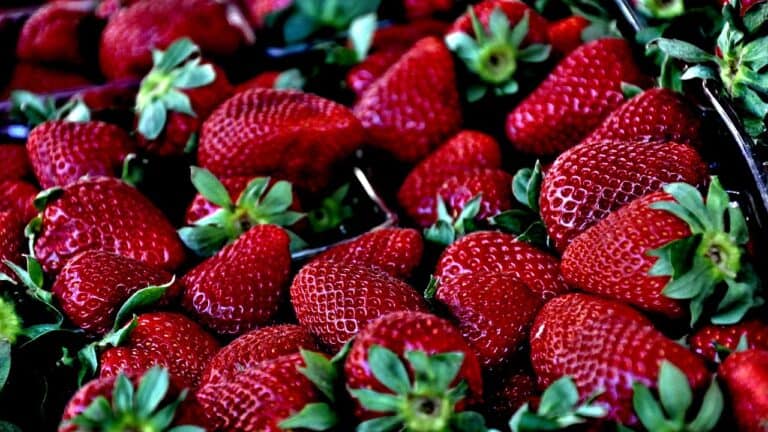 Good Time Guild Farmer's Market at St. Martin's Episcopal Church- Metairie
Metairie Road
1st Thursdays monthly, 2 pm – 7 pm
3rd Saturday monthly, 10 am – 3 pm
Gretna Farmer's Market
739 Third Street, Gretna
Every Saturday, except the Saturday of Gretna Fest, 8:30 am – 12:30 pm
Harahan Farmer's Market
6437 Jefferson Hwy., Harahan, LA
Sundays, 10 am – 2 pm
Jean Lafitte Town Market-Lafitte
920 Jean Lafitte Blvd.
Last Saturday of the month, 9 am – 1 pm
Lafreniere Park Market-Metairie
3000 Downs Blvd.
Wednesdays 2 – 7 pm
Laughing Buddha Farm Hub-Clearview
4516 Clearview
Store Pickups, preorder online
Nawlins Outdoor Market
1048 Scottsdale Dr., Harvey
Every Saturday & Sunday, 9 am – 5 pm
Old Metairie Farmer's Market
Bayou Metairie Park, Between Metairie Lawn Dr. and Labarre
See calendar on their website for dates and times
Westwego Shrimp Lot
100 Westbank Expressway at Louisiana St., Westwego
Daily Mon-Thurs 8 am – 6 pm
Fri 8 am – 7 pm
Sat 7 am-7 pm
Sun 7 am – 6 pm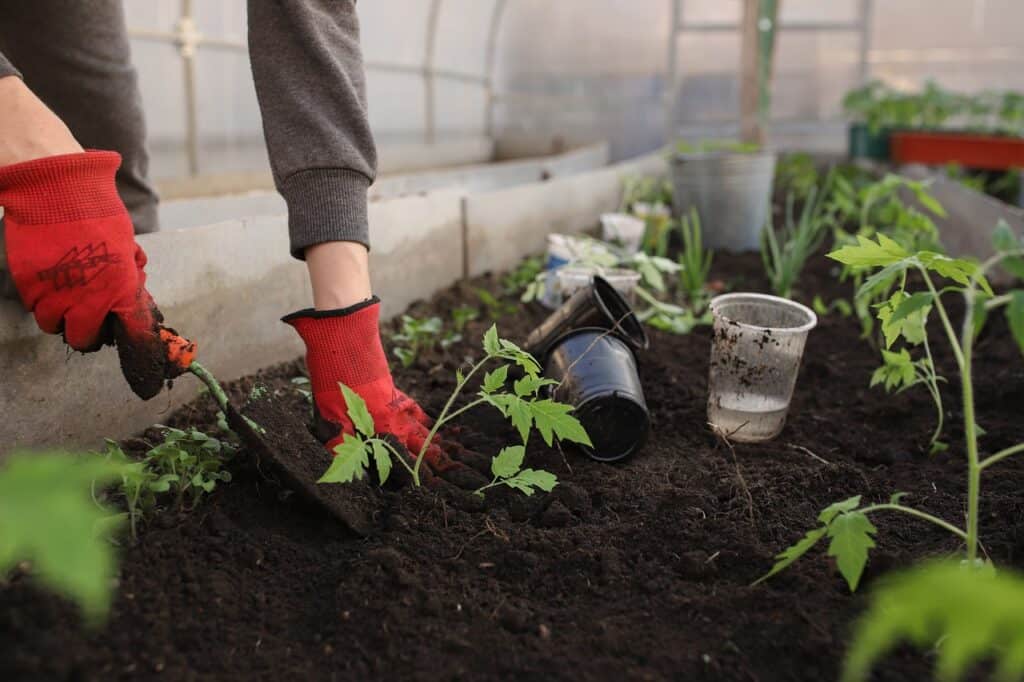 2109 Decatur St., New Orleans, LA 70116
504-644-4713


4516 Clearview Pkwy., Metairie, LA 70006
504-887-433


725 Reverand Richard Wilson Dr., Kenner, LA 70062
504-467-1078


9123 W. Judge Perez Dr., Chalmette, LA 70043
504-682-9911


9119 Airline Hwy., New Orleans, LA 70118
504-488-0908


8301 Olive St., New Orleans, LA 70118
504-535-GROW
Local Independent Garden Centers
3425 River Rd., Bridge City, LA 70094
504-436-4343
2309 Manhattan Blvd., Harvey, LA 70058
504-367-9099
Double M Feed Harahan
8400 Jefferson Highway
Harahan, LA  70123
504-738-5007


3212 W. Esplanade Ave., Metairie, LA 70002
504-835-9800
543 Holmes Blvd., Terrytown, LA 70056
504-361-4405
4421 Jefferson Hwy., Jefferson, LA 70121
504-733-8572
4516 Clearview Pkwy., Metairie, LA 70006
504-887-4336
2141 River Rd., Westwego, LA 70094
504-436-4915
351 Hickory Ave., Harahan, LA 70123
504-305-6170
3100 Veterans Memorial Blvd., Metairie, LA 70002
504-834-7888
4005 Westbank Expressway, Marerro, LA 70072
504-341-5664
5420 Lapalco Blvd., Marrero, LA 70072
504-347-8777
42 3rd St., Kenner, LA 70062 
504-469-0077
14079 Belle Chasse Hwy., Belle Chasse, LA 70037
504-419-5416


Southern Gateway Garden Center
107 Timber Ridge St., Belle Chasse, LA 70037
504-393-9300
St. Charles Parish
320 3rd St., Luling, LA 70070
985-785-6165


Plant & Palm Tropical Outlet
10018 River Rd., St. Rose, LA 70087
504-468-7256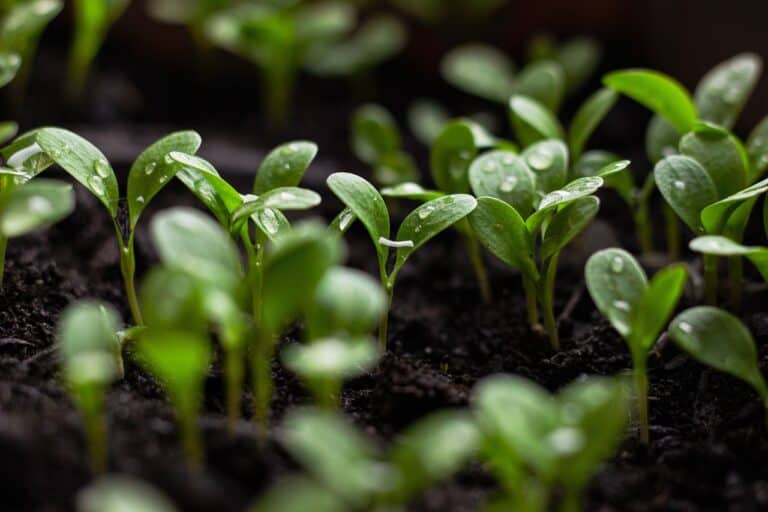 6030 St. Claude, New Orleans, LA 70117
504-381-4033
Canopy Plant Co. Pop Up and Online Sales


800 N. Claiborne Ave., New Orleans LA 70119
504-327-7008
2109 Decatur St., New Orleans, LA 70116
504-644-4713
1135 Press St., New Orleans, LA 70117
504-947-7554
1715 Feliciana St., New Orleans, LA 70117 
309 N. Carrollton Ave., New Orleans, LA 70119
504-488-8118
6047 Magazine St., New Orleans, LA 70118
504-218-4220
New Orleans Green LLC Online Sales


New Orleans Succulent Boutique Online Sales


Nice Plants Good Pots PopUp and Online Sales


2641 Deslonde St., New Orleans, LA 70117
504-296-8398
9401 Airline Hwy., New Orleans, LA 70118
504-488-8887
Plantery NOLA Pop Up Locations


2 Celebration Dr., New Orleans, LA 70124
504-483-9437
Root Life Mobile Plant Nursery Pop Up Locations
2817 N. Roman, New Orleans, LA 70117
2375 Tchoupitoulas St., New Orleans, LA 70130
504-522-4949
We Bite Rare and Unusual Plants
1225 Mandeville St., New Orleans, LA 70117
504-380-4628
St. Bernard Parish
6720 St Claude Ave, Arabi, LA
Seed Libraries at these New Orleans Public Library locations offer seeds for fruits, vegetables, and herbs that grow in New Orleans.  Availability may vary and rules apply.
Alvar Library
913 Alvar St
New Orleans, LA 70117


Cita Dennis Hubbell Library
725 Pelican Ave
New Orleans, LA 70114


Rosa F. Keller Library & Community Center
4300 S Broad St
New Orleans, LA 70125


Mid-City Library
140 Canal St
New Orleans, LA 70119


Milton H. Latter Memorial Library
5120 St Charles Ave
New Orleans, LA 70115