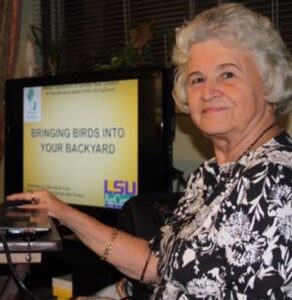 A master gardener since 2008, Marieanne and her husband are passionate wildlife gardeners. Each year at their home on two acres in Waggaman, many bird species enjoy nesting and feeding in their magnificent native landscape. A large pond attracts many water birds, and at dusk, bats. She is also a member of Petals of North Bridgedale Garden Club and a board member of Friends of Jefferson the Beautiful.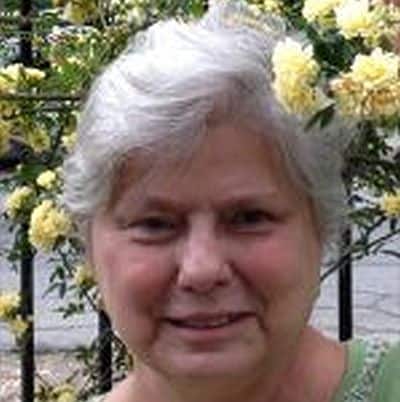 A longtime member of the Herb Society of America New Orleans Unit, Anne has been growing and sharing her love of herbs her entire life. She is equally passionate about her collection of over 80 salvia that attract the butterflies, bees, and hummingbirds populating her wildlife garden,  cultivated for 25 years. Her uptown garden was granted the Greenbridges™ certification from the Herb Society of America. Anne is a master gardener,  a Louisiana Master Naturalist and member of the Native Plant Initiative of Greater New Orleans.  
(Available Wednesday afternoon, Thursday or Friday. No evening presentations.)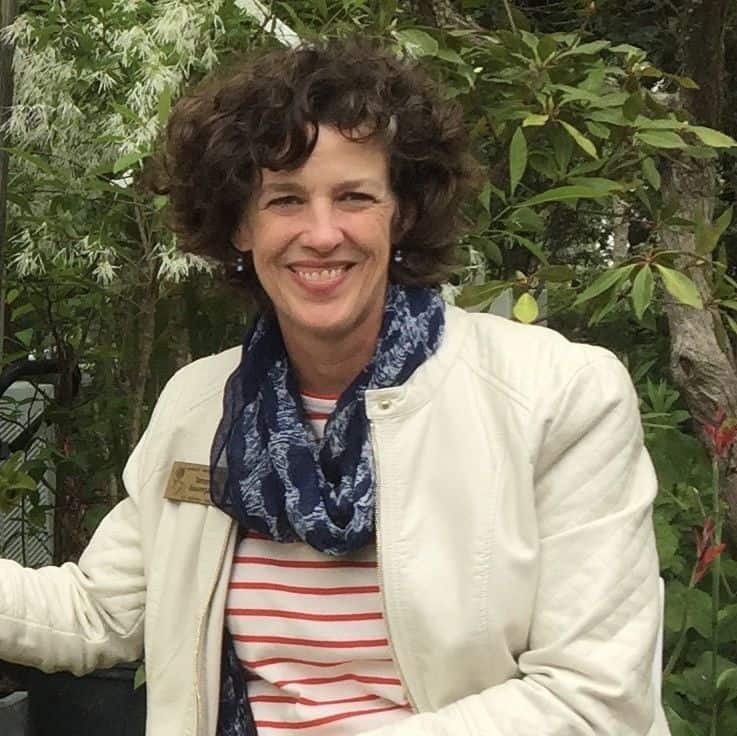 Tammany Baumgarten is a Master Gardener  and a licensed Landscape Horticulturist and owner of BaumGardens Landscape and Design,  serving the New Orleans area since 1997. She has always been an avid proponent of native, wildlife and butterfly gardening. Tammany is heavily involved with horticultural and ecological activities and organizations in her community, region, and state.  She serves on the Board of Directors of the Louisiana Native Plant Society and helped develop and administer the Louisiana Certified Habitat Programand is is the founding President of the Native Plant Initiative of Greater New Orleans. 
(Presentations available to groups of 50 or more)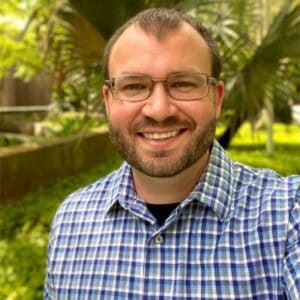 Chris Belser (LMG Class of 2021) is a faculty member in the UNO Counselor Education program with a background in school counseling and career counseling. He volunteers regularly with the Super Plant Demonstration Garden at City Park. He also has a passion for Louisiana native plants, has a certified habitat in his New Orleans yard, and is involved with several native plant projects at UNO.  
(Not available Monday – Thursday)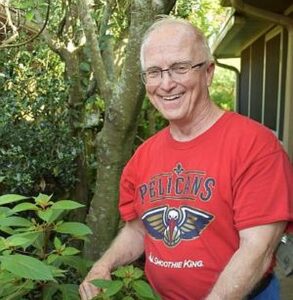 A master gardener since 2013, Glen has a masters in science education from UNO. He is a volunteer mentor for the New Orleans master gardening training classes and volunteers with the Pelican Greenhouse at their monthly plant sales. He loves tropicals, roses, camellias, and citrus.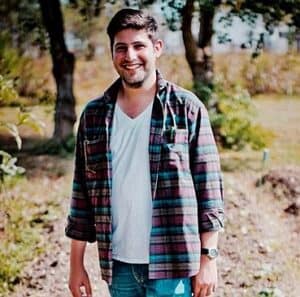 Born and raised in Washington, D.C., Dov now calls New Orleans his home. He has spent the majority of his career working in urban agriculture, garden education, and private landscaping. Dov is a licensed landscape horticulturist in the state of Louisiana and has taught children and adults of all ages in the garden through numerous capacities. A Master Gardener since 2017, Dov's horticultural interests focus on organic/low-impact growing practices and edibles.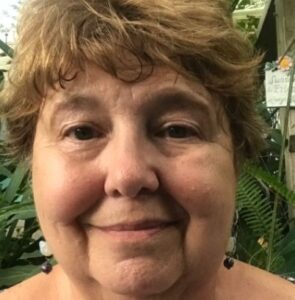 Adele Mangipano is a retired librarian who has been a master gardener since 2006. For the past five years she has been volunteering monthly at the Gretna Farmers' Market answering gardening questions and promoting the Louisiana Master Gardener program to interested gardeners. She also volunteers at the Pelican Greenhouse in City Park.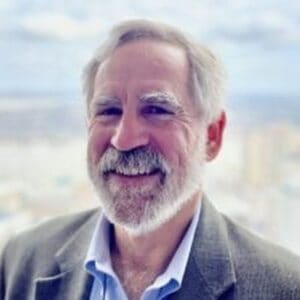 Seth Nehrbass is a member of Master Gardeners of Greater New Orleans (Class of 2019) and Louisiana Master Naturalists of Greater New Orleans (Class of Spring 2020). A major focus of his interest is hummingbirds, especially increasing the number of days of hummingbird sightings in his yard and the number of species of hummingbirds observed in his yard.  Seth volunteers at the New Orleans Botanical Garden and helps to band hummingbirds with Nancy Newfield.  He is a patent attorney at the New Orleans patent law firm Garvey, Smith & Nehrbass, Patent Attorneys, L.L.C.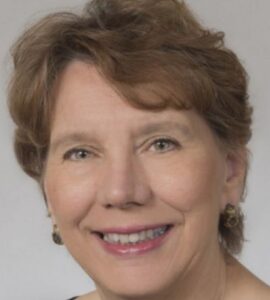 Recently retired after devoting 48 years as a labor and delivery nurse and nurse educator, Sandy is now pursuing her passion for gardening and photography. She has been a Louisiana Master Gardener since 1999 and loves sharing her knowledge of horticulture with other NOLA gardeners. Originally from Cut Off, she adds a little Cajun perspective to her classes, which she acquired on Bayou Lafourche.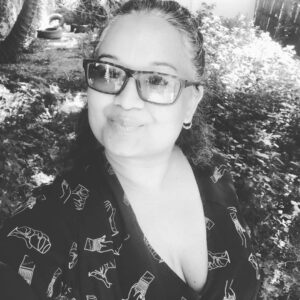 With a global mindset and vision resting at the intersection of social justice, sustainability, wellness, and permaculture, Anandi A. Premlall is an International Agro-Ecological Educator, Writer, Grower, and Pharmacist who has mycelial roots thriving in the Caribbean, ancestral India, New York City and New Orleans. Ms. Premlall's genuine passion for sharing her work has forged connections with like-minded communities and producers, helping to foster lasting improvements in the fields of Sustainability and Agroecology.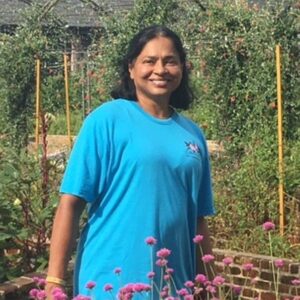 Usha Ramadhyani is a retired anesthesiologist and is finally able to indulge in her passion for gardening. She is a native of the southern city of Bangalore, India and has lived in the New Orleans area since 1984. She is a Louisiana master gardener since 2017 and is a mentor for the MGGNO class of 2018.  Today she and her husband enjoy maintaining their yard of ornamentals and edibles and have passed on their passion to their children. She volunteers at the cold frames gardens in City Park where produce is grown to donate to the local teaching kitchens and to community centers like Okra Abbey. Her current interests are native plants and gardening for pollinators.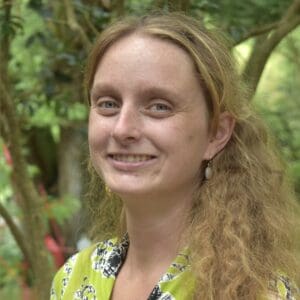 Anna Timmerman is an LSU AgCenter Horticulture Agent stationed in Plaquemines and St. Bernard Parishes. Anna has a diverse background within the industry, and prior to working for LSU ran several horticulture-based businesses.  Timmerman is currently finishing a Masters thesis on containerized citrus at LSU this fall and plans to pursue her PhD in Horticulture while running the new Louisiana Citrus Center of Excellence as a research farm in Meraux, LA in partnership with Docville Farm and the Meraux Foundation. She lives and gardens with her partner in the Upper 9th Ward, where they have a small nursery, as well as a "micro farm" raising chickens, quail, ducks, pigeons, and rabbits for meat and eggs, and manages a public seed library project that distributes over 30,000 packets of seed per year.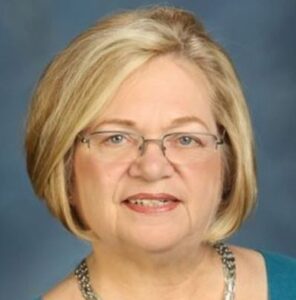 Linda Vinsanau was born in New Orleans and raised on a farm in rural St. James Parish; she earned a BS degree from LSU in Business Administration. She was a founder and principle owner in a document management computer company from 1992 to 2008. She now spends most of her time doing volunteer work. After Hurricane Katrina, she earned her certification as a Louisiana Master Gardener. Most varieties of annuals, perennial, and shrubs she grows in her garden and greenhouse are those that grew in her grandmothers' gardens. She loves growing vegetables and annuals from seed. Her special interest is native plants.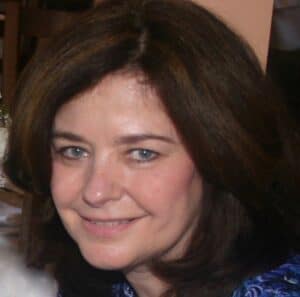 Linda has been an active volunteer with the Louisiana Master Gardener program for over 20 years. She has served in various leadership roles for MGGNO and helped launch their Speakers Bureau in 2014. Currently, she serves as webmaster for  MGGNO.com and administrator  for MGGNO's Facebook sites. An advocate of the Louisiana Super Plant program, Linda volunteers at the LSP Demonstration Garden in City Park where she enjoys experimenting and sharing her experiences with the latest LSP  introductions.
(No evening presentations)