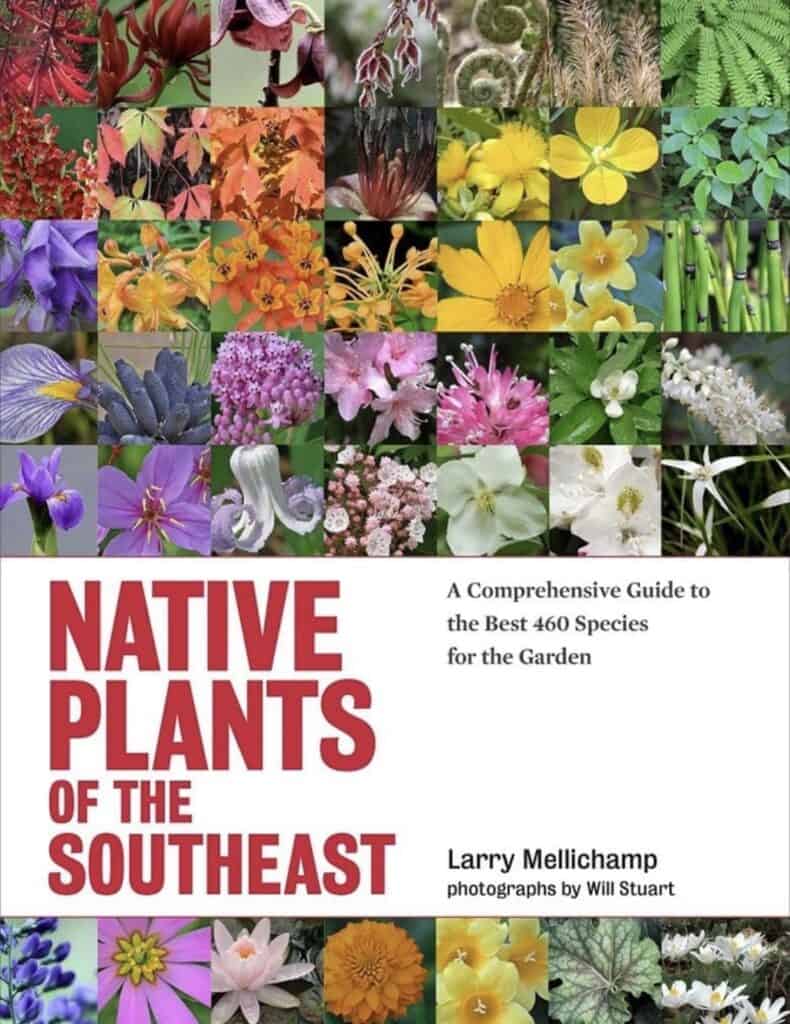 Native Plants of the Southeast: A Comprehensive Guide to the Best 460 Species for the Garden
By Larry Mellichamp
2014
Review by Chris Belser
If you're looking for a one-stop guide for plants native to our region of the
country, this book has a lot to offer. First, the book provides a nice 
introduction to the purpose of adding native plants to our home gardens and what the plants can offer different spaces. The bulk of the book includes profiles of hundreds of native plants broken down into major
categories (e.g., Ferns, Bog plants, Wildflowers, Shrubs, Trees). Each plant profile includes pictures, habitat and growing conditions, a physical description of the plant, propagation information, and general notes. Another benefit of this book is that the pictures and descriptions can help you compare and contrast plants within some families or genera to help you identify the particular species you may have (e.g., the many different native ferns). The vivid pictures also make this book one that you can just flip through on a day that you're not outdoors in your garden.