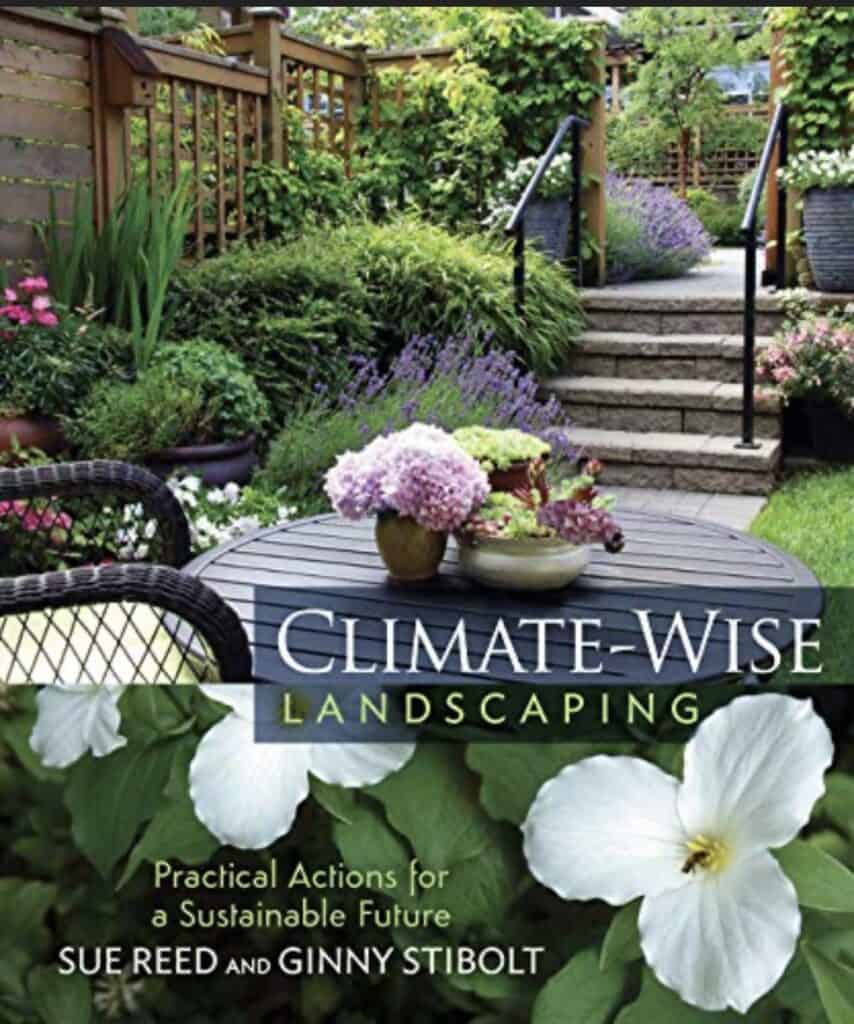 Climate Wise Landscaping
By Sue Reed and Ginny Stibolt
2018
Review by Chris Belser:
This book, complete with a foreword from Doug Tallamy, is a great primer on how we can use climate-wise principles in our home and commercial gardens, as well as other public spaces. The various chapters go much more in depth than
just providing a listing of plants to use in various landscaping circumstances. The section on lawns does provide information about the benefits of reducing the scope of lawns but also gives great ideas for how to care for your lawn using
greener techniques. The section on water provides information that can be beneficial whether your problem is not enough water or too much water. There, of course, is a discussion of the benefits of native plants and what they can do for biodiversity. Other topics within the book include strategies for improving soil,
designing parking areas and driveways, growing food plants, and a discussion of  various non-plant materials that may be integrated into landscaping.